Hyatt Hotels Corporation
We welcome you.
Our Hyatt Brands
Each of the unique 26 brands within the Hyatt portfolio offers a distinct interpretation of our foundational purpose: to deliver personalized care and unforgettable experiences.
Diversity
We believe that to lead with our common humanity, we must challenge the status quo; embrace our differences in backgrounds, life experiences and perspectives; and implement fair policies that build and sustain equality in everything we do.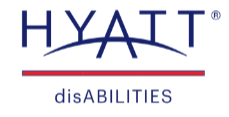 Our mission is to create a completely supportive and inclusive environment for our guests and colleagues with mental, intellectual and physical disabilities – as well as those who care for them – by raising awareness, inspiring action and facilitating positive change.
Opportunities at Hyatt Hotels Corporation